This morning four more students had a chance to tell us about the books they are reading at home. We have been talking a lot about making sure we are reading "Good Fit" books. Good Fit books are books that aren't too hard or too easy. A book that is too easy won't give them the chance to practice using reading strategies and a book that is too hard can be frustrating. There should only be one or two tricky words on a page in a shorter book and no more than five on a page in a chapter book. Students can also access their RAZ-Kids accounts from home if they would rather read a digital book (parents, let me know if you need the log-in information).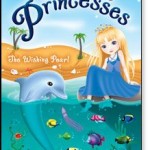 Sierra-I read Rescue Princesses and I am at the part where Prince Samuel was trying to dig up turtle eggs. The princesses tried to stop him. They have magic rings so they can talk to each other.

Rhys-I read Harry Potter and the Chamber of Secrets. My favourite part is when he is in the chamber and he has to speak snake to get in to where Riddle is in the chamber with the glowing eyes snake thing.
Cherish- The book I read is called Dogs and it's about what dogs can do to help.

Eli-I read the Gruffalo. I read in my room and my mom helped me.