Each morning the grade 2/3/4s begin the day by discussing the books they read at home the day before. We also talk about how important it is to read at home for extra practice and for enjoyment. This morning Alexandra, Ava, Mackenzie, and Loden told us about the books they are reading at home. Tomorrow the rest of the students will have a chance to talk about their books.
Alexandra-I read a Barbie book. I read a little bit. It was a good book.

Ava-I read Harry Potter last night and I am at the part where the cat, that is actually a girl, was sitting on Dursley's wall.

Mackenzie-I read Robert Munch and it was Playhouse. My favourite part was close to the end when she asks her mom if she can have a play daddy or a play mommy. She makes her own out of cardboard. When she went in for breakfast her mom had made a play Rene.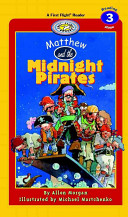 Loden-Last night I read Mathew and the Midnight Pirates. It is a kid's chapter book. I am on chapter two I think. It's about a kid who dresses up like pirates and then in the middle of the night pirates come, but they don't like water so they come in a wagon that looks like a boat.
We would love to hear about the books others are currently enjoying too!