For the last several math classes we have been working on measurement during our daily quizzes or focus lessons. We have measured length, width, and perimeter using non-standard units (snap cubes), centimetres and metres.
Last week we got into groups and measured our traced bodies.

Today we went outside to measure perimeter.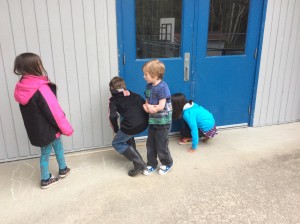 On Friday we are going to measure the perimeter of the school field. Do you have an estimate?