What do you get when you take 42 vegetables, a whole lot of rice, many pairs of chopsticks, and put them all in a room with 42 hungry children? A fantastic stir fry lunch for Chinese New Year.
We all brought a vegetable to school to add to the stir fry and then the intermediate students went to work washing, peeling, chopping and stir frying. They even decorated the room and made red envelopes called lai see for each of us and put chocolate coins inside.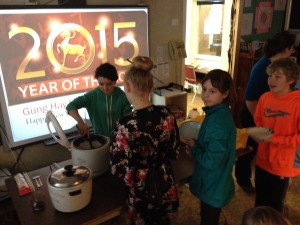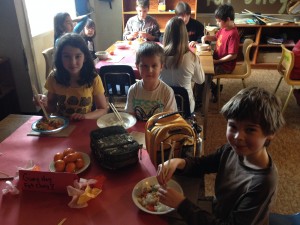 It was so much fun celebrating and enjoying lunch together!